Annual Essay Contest for Children and Young People of African Descent
Encourages African children, aged 7 to 16 years, from across Africa and the African diaspora, to read, conduct research and express themselves on challenging historical and contemporary iss
ues that affect people of African descent globally.
The contest is open to African children in three age groups: 7 to 10 years, 11 to 13 years and 14 to 16 years
. Contestants write in English, French, Spanish, Portuguese and traditional African languages.
All
participants receive feedback from the Judges and a certificate. Additionally, the top three winning essayists are awarded a prize.
Click here for more information
Click here for the book
Black and Other UK Home Educators
At
Home Education Fair 2018
Home Education - Meet & Chat, plus Tea & Cake!
An informal information-sharing opportunity for new Home Educators - a chance to meet experienced Home Educators
SUNDAY 7th October: Coram's Fields WC1 from 2 - 4p.m.
Tickets
Online in advance.
Child £2 each
Adult £4 each
Family £10 (2 x adults/2 children or 1 x adult/3 x children)
Donations welcome
Payment is done via Paypal (no account needed) by clicking button below, you are taken to paypal site. Please enter the total amount you need to pay and click continue, the choose to use your paypal email and password to log in or choose pay with debit / credit card. A record of your payment will be held at the door on the day of event.
Click here
for more information
From 26th Sep. (on the door) on Sunday 2nd Oct
Children £2
Adults £4
Family ticket £10
This will be an informal gathering for new Home Educators who would like to find out what is happening in London and to meet experienced Home Educators.
Please bring some cake/biscuits/fruit to share.
Coram's Fields is an accessible enclosed seven acre park and playground for all ages up to 16:
sand, water, cafe, football pitch, basketball court, city farm.
No adults admitted without a child.Venue information here:
For more information contact:
BCAFilmFest
Beyond Belle: Black Womanhood in the British Frame

Wednesday, 25 May 2016 from 19:00 to 21:30 (BST)
Click here for more details
Raspberry Jam
event at
Swallow Hill Community College
, Leeds.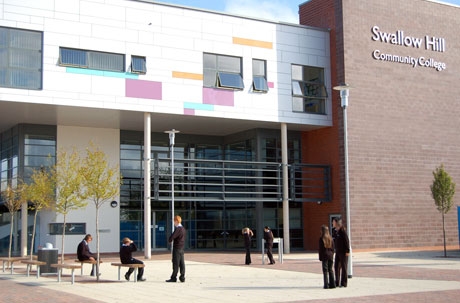 The aim of this
Raspberry Jam
event is to bring people together from across a wide area to discover the exciting potential of the
Raspberry Pi computer
.
We invite you to join us and collaborate with other adults, children and young people from a range of ages, backgrounds and experience levels for a couple of hours of computing fun, talks, demonstrations and hands-on workshops.
I'll be setting up from 17:30, so if you're early and happy to help or work on your own project, then come along from that time.
Programme:
18.00
Sign in at the front entrance, and we'll be in the conference space facing you on the ground floor. Follow the sign!
Welcome and intros
News and events
18.15 -19.30
Hands-on workshop: Hacking PyGame - Game making with Raspberry Pi
Project space for indiviudals or collaborations
19.30 - 19.50
The Leeds Raspberry Pi-Hi: Project updates and snippets from the Leeds crowd
Plans and requests for next month's Jam
Pack up
20.00
Doors close
Participants:
Would you like to know more about the Raspberry Pi computer? It really doesn't matter if you can't code or don't have a Raspberry Pi we will show and teach you everything you need to know, and besides - it's not all about coding.
Raspberry Pioneers:
We're also appealing for any adults with some experience of the Raspberry Pi to support our Jam. In particular, we're looking for teachers, lecturers, software developers, engineers, web developers, designers, animators, hardware hackers, and digital makers to join us and share their knowledge, skills and expertise.
Raspberry Jam
is the global community of people sharing the educational potential of the
Raspberry Pi computer
.
When

Where

Swallow Hill Community College - Whingate Road, Leeds, LS12 3DS - View Map
Free event click here to book
Naija in the Park
Celebrate the rich and diverse Arts and culture of Nigeria on the 18th of June 2016 at Finsbury Park, Haringay London from 12.00pm to 9.00pm
Featuring cultural perfomances, childrens play area, fashion show, workshops, Nigerian arts and crafts market, Nigerian food and live bands featuring an array of traditional and contemporary Nigerian music and performance arts.
The festival is a free ticketed family oriented community event and subject to our entry policies.
When

Where

Finsbury Park - Seven Sister Road, London, N4 1EE - View Map
Click here for more information
The Manchester Children's Book Festival
welcomes everyone to the 2016 Festival Family Fun Day – a full Saturday of free activities in the Geoffrey Manton Building at Manchester Metropolitan University's All Saints Campus (opposite the Commonwealth Aquatics Centre on Oxford Road). Come along and join the fun – there'll be something for everyone, from pre-readers and nursery age-children to teens and families. And, as well as story-telling, arts, crafts and workshops, there'll be a bustling market-place of stalls and exhibitions to browse and enjoy.
ENTRY TO THE FUN DAY IS FREE
- just drop in any time from 10.00am to 4.00pm. Some of the story-telling events and workshops will have limited places, and some will require purchase of a ticket - please see the individual listings in our
"What's On"
guide to book and guarantee your seats. Priority entry will be given to those who have pre-booked tickets.
When

Where

MMU Geoffrey Manton Building - Rosamond Street West Off Oxford Road, Manchester, M15 6LL - View Map
Click here
to book
The Otherwise Club Theatre
'Lets Have a Go!'
and 23rd Birthday Celebration!
Thursday 30 June 2016
7-9pm
at
Yaa Asantewaa Arts Centre
Situated on the corner of Chippenham Mews and Maryland Road, Maida Vale, 50 metres from Harrow Road.
Trains Royal Oak, Westbourne Grove and Warwick Avenue Stations, approximately 10 minutes walk.
Buses: 18, 36, 328, 31, 6, 28
Click here for more information
Caribbean Culture Festival
is a fun and informative day filled with arts, craft, culture and tastes from the Caribbean.
We will also be showcasing our spirit via talks from community leaders and business owners.
Located in the heart of London at the Millennium Gloucester Hotel spend the day in our slice of the Caribbean.
Music
Dancing
Performances
Rum Tasting
Fashion
Business
Come and join us for this experience with a difference.
Tickets available from
www.eventbrite.co.uk
Kids £1 (under 5's gain free entry)
Adults £5
Register your interest here for Stalls, Sponsorship and Speaking slots.
For more info visit www.caribbeanculturefestival.com
#CCF2016
The SIERRA-FEST 2016

is scheduled to take place on the 24th July 2016 at Burgess Park in London. This free event is anticipated to be the biggest ever multicultural community event targeted at ethnic minorities' resident here in the United Kingdom. The event forms part of a range of activities being organised this year to showcase the positive aspects of some communities and to highlight their unique role played at the forefront of world politics, education and cultural emancipation.
Aimed at families wanting to enjoy a day out during the Summer Holiday, attendees will experience the best of Sierra Leone, African and Caribbean inspired culture, entertainment, fashion and food. This will be achieved through performances by high-profile artists, workshops and a variety of themed marquees along with mix blend of music.
Sierra Leone's unique blend of West African, Western and Caribbean cuisine will obviously take centre stage. Other activities anticipated include: kite flying, traditional children's games, face painting, a photography exhibition, documentaries, arts and crafts and fashion. In the long term we envision that this event will become an annual fixture in London's cultural calendar.
Visit our website:www.sierraleonefriendshipassociation.org
Facebook: Sierra Leone Friendship Association


Book here
The Black Market+FilmFest,
Saturday, 30 July 2016
from 12:00 to 21:00 hrs (BST)
West Green Learning Centre @ Parkview Academy
West Green Road
Tottenham
N15 3QR London
United Kingdom
Purchase your early bird tickets
http://
ow.ly/KJof3017c1R
Reimagining Shakespeare
Saturday 30 July 2016, 6.00pm
Sam Wanamaker Playhouse
£8 per person
Award-winning author Malorie Blackman talks about the reworkings of Romeo & Juliet and Othello into Noughts & Crosses and Chasing The Stars.
Malorie has written over 60 books for children and is best known as the highly acclaimed author of the bestselling Noughts & Crosses sequence. Set in a fictional universe where Crosses are the ruling class, this series of books for young adults looks at love, loyalty and prejudice over the course of four hard-hitting novels and one novella.
Suitable for ages 13+. All children under 16 must be accompanied by an adult.
Click here
for more information
London Permaculture Festival
Sunday 31st of July 2016
11:00am to 6:00pm
Cecil Sharp House
2 Regents Park Road, NW1 7AY
£6/£4 concessions
Under 18s free
Workshops for adults and kids, stories, talk, films, stalls
http://londonpermaculturefestival.com/
Fountainhill Home Education Summer Festival 2016
29th August-4th Sept 2016
The Fountain Hill Centre,
Hermon Glogue
Pembrokeshire
SA36 ODT
South Wales
07885 327382
enq.fhec@gmail.com
Click here for more information
Home
Education Fair
London 2016
Sunday 2 October 2016
Tickets on sale closer to the day
Coram's Fields
93 Guilford Street
London
WC1N 1DN
Next to Great Ormond Street Hospital, WC1. Also near Kings Cross/St Pancras/Euston.
Getting There
.
Nefertiti: a Black icon?
by K.N. Chimbiri, Author, Secrets of the Afro Comb, 6,000 Years of Art and Culture
The bust of Nefertiti in the Berlin museum, along with the golden mask of 'King Tut', have arguably become the best-known faces of ancient Egypt.
Yet Nefertiti has also become an icon of Black beauty.
This presentation by Kandace Chimbiri will consider how Nefertiti has come to define Ancient Egyptian beauty.
You will also explore:
Who was Nefertiti?
What did she look like?
Why is she (considered) the definition of ancient Egyptian beauty?
Is Nefertiti a valid icon for Black women when the most famous image of her shows her as White?
Date and Time
Location

CSEP(Croydon Supplementary Education Project)

32 - 34 Sydenham Road

Croydon

CR0 2EF

£6.00 per ticket
Common Ties 8
Join One Hand Can't Clap
Venue TBC - London
An evening of Celebration and Promotion of Caribbean Heritage and Culture
A range of guest contributions, performances, and presentations will entertain, enthuse and enthral, whilst also helping us all to reaffirm those "Common Ties" which bound together our parents, grandparents, and ancestors throughout our history, and sustain us today.
You will be part of an evening which will allow us to remember, celebrate, and look forward to preserving the culture from which the proverbs came.
Free Event
Click here for more information and to book
Hairstyles of the Ancient Egyptians
K.N. Chimbiri, Author, Secrets of the Afro Comb, 6,000 Years of Art and Culture
Organiser of Hairstyles of the Ancient Egyptians
K.N. Chimbiri is the self-published author of three books:
Secrets of the Afro Comb,6,000 Years of Art and Culture, The Story of Early Ancient Egypt
, and
Step Back in Time to Ancient Kush.
Motivated by a desire to help improve children's literacy as well as their knowledge of history, Kandace founded her small publishing house Golden Destiny Ltd in 2009. Golden Destiny specialises in non-fiction titles for children, in particular Black history before mass enslavement.
Kandace's self-published books led directly to working with museums on exhibitions. She has worked with the V&A on
Contemporary Kushite Kings and Queens
(part of the Staying Power project in 2011), the Fitzwilliam Museum in Cambridge on the
Origins of the Afro Comb
(2013) and with the Petrie Museum of Egyptian Archaeology on the
Fusion of Worlds
(2014).
She has given talks for adults and for children on African history as well as tours on African Artefacts in the British Museum, the Petrie Museum of Egyptian Archaeology and the V&A.
Her talks and workshops for adults include:
Ancient Warrior Queens of the Sudan (for Black History Walks)
Nefertiti: a Black icon?
African Artefacts in European Museums
Hairstyles of the Ancient Egyptians
Ancient Egyptian Combs and African Hair
Female Rulers of the Ancient Nile Valley
Her talks, museum trails and workshops for children include
Great Lives of Ancient Africa
(museum mystery hunt),
6,000 years of African combs
,
Why doesn't everyone have African hair?
and
Kushite crowns.
She has also delivered Black history sessions for children at the Barbados Museum (2012).
She appeared in the documentary,
Nubian Spirit: The African Legacy of the Ancient Nile Valley.
Other publications:
K.N. Chimbiri. "The ancient Kushite city of Meroë. " Stevenson, A. (ed.) (2015)
The Petrie Museum of Egyptian Archaeology: Characters and Collections
. London: UCL Press.
Kandace was born in London, England in 1968 to parents from Barbados.
Date and Time
CSEP
(Croydon Supplementary Education Project)
Sydenham Road
Croydon
CR0 2EF
Click here for more information
2015
Home Education Fair London September 2015
Sunday 27th September
11am-3pm
(stall set up from 10.30)
Suggested Donation £3 per family
Coram's Fields

93 Guilford Street
London
WC1N 1DN
Next to Great Ormond Street Hospital, WC1. Also near Kings Cross/St Pancras/Euston.
Getting There
.
Residents' parking bays available on Sundays,
Camden Zone D
2009
NABSS & BaOUKHE Conference on "Home Education and the Role of Black Supplementary Schools"
This is a conference that will deal with the fast growing issue of Home Education, the children and the legal aspects involved. This event will also look into contributions that have been made through the Black Supplementary Schooling system. The different learning techniques will be looked into and other services that are available that will assist parents into providing the best education for their children.
This is a FREE event. Donations welcome. Light refreshments are available.
Saturday 6th June 2009, 11:00AM—4:00PM
Hackney Museum
The Technology and Learning Centre
1 Reading Lane
Hackney
London
E8 1GQ (
map
)
Transport:
BR, Hackney Central, Bethnal Green Underground (Central Line)
Buses:
30 38 48 106 236 242 254 253 276 277 394 D6
Schedule
Rehena Prior (Introduction) - 11am
Pablo M Imani (Afrikan Yoga) - 11am
Nia Imara (Black Supplementary Schools) - 11:30am
Rehena Prior (Home Education) - 11:45am
Jonathan Prior (Being Home Educated and Life After) - 11:55am
Lorlette Hudson (One Hand Can't Clap, The Importance of Caribbean Proverbs) 12:00pm
Stephen Brooks (Learning Techniques) - 12:30pm
Break - 1:00pm
Home Educators (Home Education Options) - 1:30pm
Tony Warner (Black History Walks) - 2:00pm
NIEC (The Importance of Taking Charge of Our Children's Education) - 2:20pm
Sandra Hurst (Money Advisor) - 2:45pm
Chi Creations (African Storytelling) - 3:15pm
Q&A session and the way forward - 3:45pm
Close - 4:00pm